Who we are
The MWSF is a volunteer-led charity with the overarching aim to increase the involvement of Muslim women and girls in sport without compromising their religious or cultural values through catering to and raising awareness of their specific needs.
What we do
The MWSF exists to proactively promote diversity and inclusion within sport.  We set the standard and drive the agenda for our industry through strategic and practical consultancy, campaigns and insight.
Why we do it
Muslim women are amongst the most inactive women across the world.  At the MWSF we work to improve the situation so that they become some of the most healthy and active women around.
Our Recognition
The MWSF has been recognised with Awards, Commendations and Finalist positions at a number of Awards – they include the following: Mosaic, Muslim News, British Muslim Awards, Beyond Sport, AWAA, Asian Football Awards
CONSULTANCY
Our aim is to support sports bodies and other organisations locally, regionally, nationally and internationally to increase the number of Muslim women and girls involved in sport and physical activity.  We provide consultancy services nationally and internationally, working in partnership to achieve our common aims…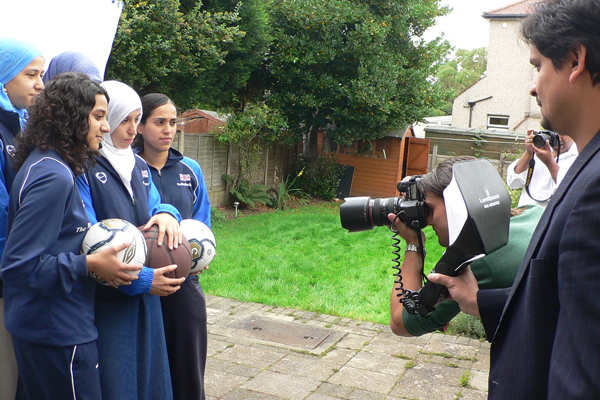 CAMPAIGNS
Our aim through campaigns is to raise awareness locally, regionally, nationally and internationally to increase the number of Muslim women and girls involved in sport and physical activity.  We have achieved this more recently through campaigns such as Who's That Girl and She Inspires Me to highlight role models within and beyond the sports industry…
INSIGHT
The MWSF provides practical qualitative and quantitative insight in order to design and implement strategies and interventions to engage Muslim women and girls.  It ensures that we have a deep understanding of the participation, or lack of, in sport amongst Muslim women and girls that can be practically used by various organisations to engage this community…